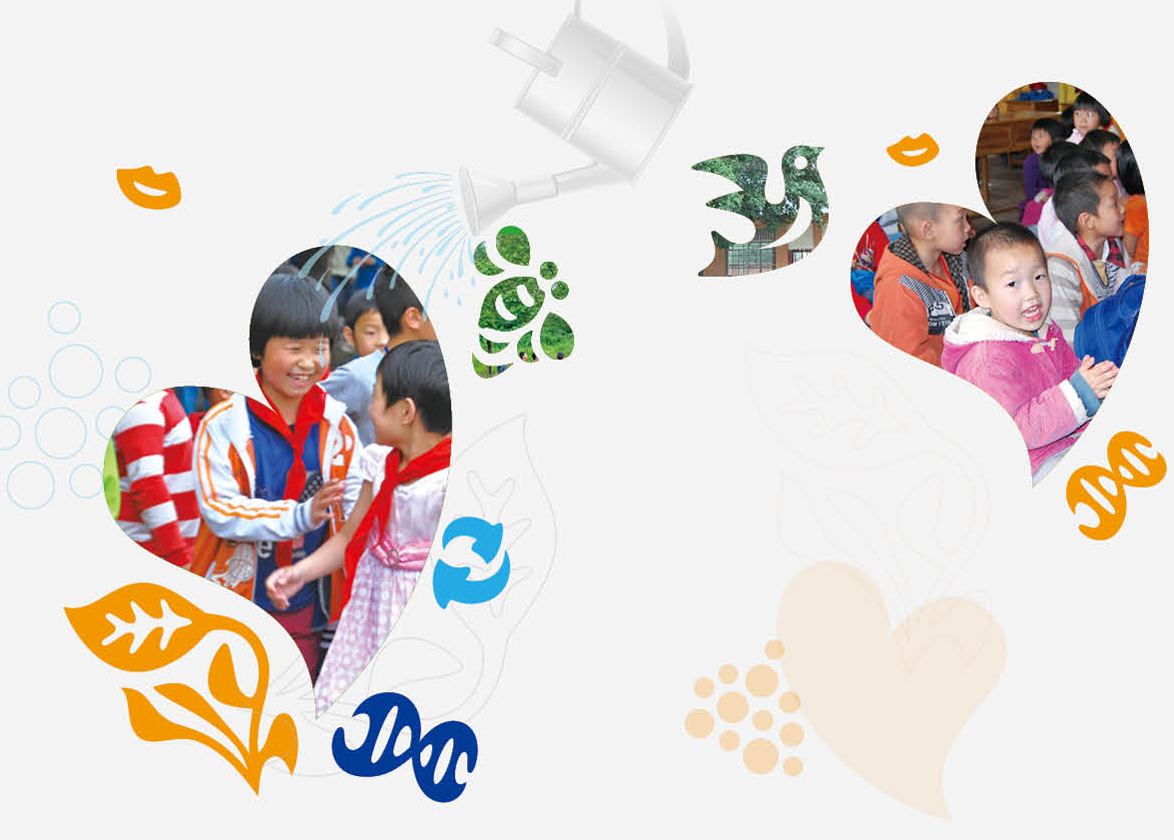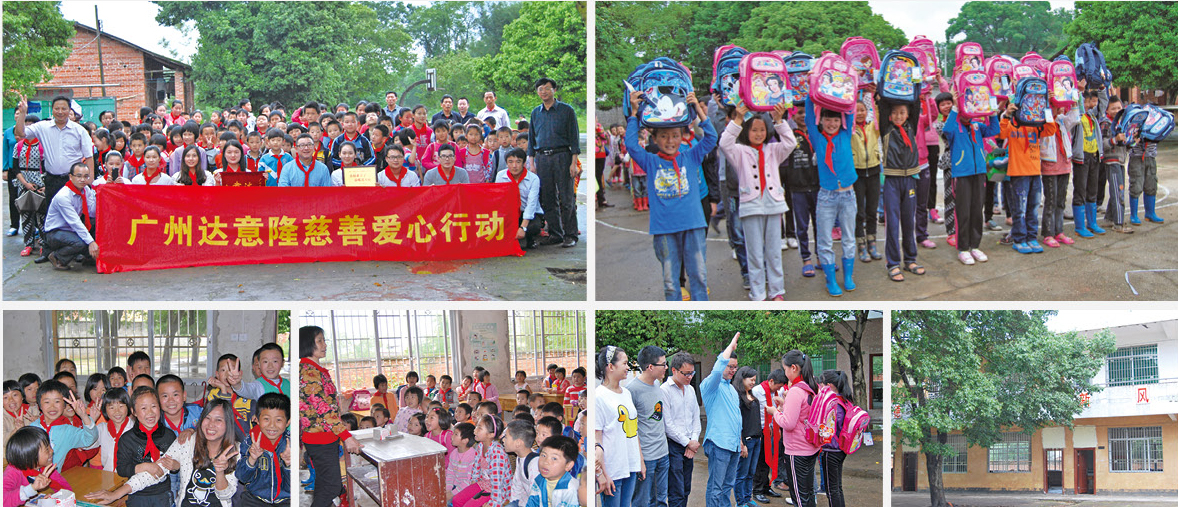 There was cheer coming out from Changshi Primary School time and time again, in Hukou Town Shaoguan City; it seemed to announce a beginning of new life. Spacious and well-lighted classroom, firmly windows, massy doors, boxes of brand new sports apparatus…, it looked like a new school for the children in Changshi Primary School, it is a farewell to the tumbledown doors and windows, to the previous broken classroom and to the simple and crude sports room.
Sail ship of the socially useful activity in spring breeze
Early spring of 2014, Mr Zhang Chongming lead the senior team of Tech-Long to visit the Hukoutown in Shaoguan City. When this team walked into Changshi Primary School, time seemed back 50 years: leaking ceiling, bumpy and rough playground, dusky classroom, plastic film covered window, narrow and mottled teachers' room, tumbledown ping-pong table… Their facilities were still far behind the development of our nation. The modern books, the innocent smile, were no truck with these broken and mottled teaching facilities. After the visit of Changshi Primary School, this team decided to make a donation to this school.
Though the facilities were worse, the radiant smile of children and willingness to learning brought a tinge of warmth to this bitterly cold; cheering and innocent eyes of the children added a breath of life to the bumpy and rough playground; the diligently and tirelessly work of teachers took the light for the teachers' room which is so-called "rains leaking on the roof, rats fighting under the bed".
After the visit, this team carried out the donation activity. It is responded actively by the Tech-Long staff. Meanwhile, many suppliers of Tech-Long joined in this activity under the advocating of Tech-Long. Dongguan Longsun Machinery Co., Ltd., Suzhou City Tianlongbanye Purification Co., Ltd., Shanghai Yiao Packaging Machinery Co., Ltd., Yuan Guang Jie Purification Technology Co., Ltd., Chengdu Linao Equipment Co., Ltd., Shenzhen Anges Machinery Co., Ltd., Guangzhou Unique Injection Molding Systems Co., Ltd., Kunshan Haiwei Automation Co., Ltd., Mr Yuan Kaihua from Guangzhou Huahuan Logistic Co., Ltd., and Mr Li Qiuquan from Guangzhou Juhang Machinery Equipment Co., Ltd. The team of Tech-Long collected all the donation to help Changshi Primary School to maintain doors and windows, paint classrooms and dining hall, buy new desks, stationery and sports facilities. They also provided special help to three students who are very poor.
On May 7, 2014, with thundering and rain, Tech-Long charity activity team took facilities for the school such as stationery, school bag to Changshi Primary School. In the very morning, the children were impatient to crowd with Tech-Long team. Radiant faces looked like flowers blooming in the brand new school. Students and teachers of Changshi Primary school held a simple but grave ceremony to welcome Tech-Long. During the ceremony, general manager of Techlong Inc accepted the pennant from Youth League committee of Shaoguan and Changshi Primary School. At that day, Tech-Long team played games together with the students, enjoyed the good life.
This is a nice journey without final destination
In the early summer with warm sunshine, children in Changshi Primary school were enjoying their new classrooms and new facilities. To them, it was a terminal of old life; as for Tech-Long, this is a nice journey without final destination, Tech-Long still need go further in socially useful activities.
Action comes with our love, responsibility brings hope. Tech-Long keep focusing on the Hope Project, New Rural Construction, and Social Education. Every year, Tech-Long will donate to two or three poor schools, which will provide help for people in need. In future, Tech-Long's charity activity will provide better study environment for children in the poor area. Tech-Long will actively advocate the socially useful activities, improve the favorable atmosphere of society and commit itself to all kinds of socially useful activities with the attitude of "sharing love with others, acting beneficence to society".