The 34th CHINAPLAS 2021 has come to a successful conclusion on April 16, 2021, becoming a stellar exposition for a significant number of exhibitors, including Tech-Long. CHINAPLAS has been developing into the world's leading plastics and rubber trade fair with the growth of the Chinese plastics and rubber industry for more than 30 years. On April 13, Tech-Long attracted more attention with its innovative high-speed rotating blowing machine at the CHINAPLAS 2021 held at Shenzhen World Exhibition Center.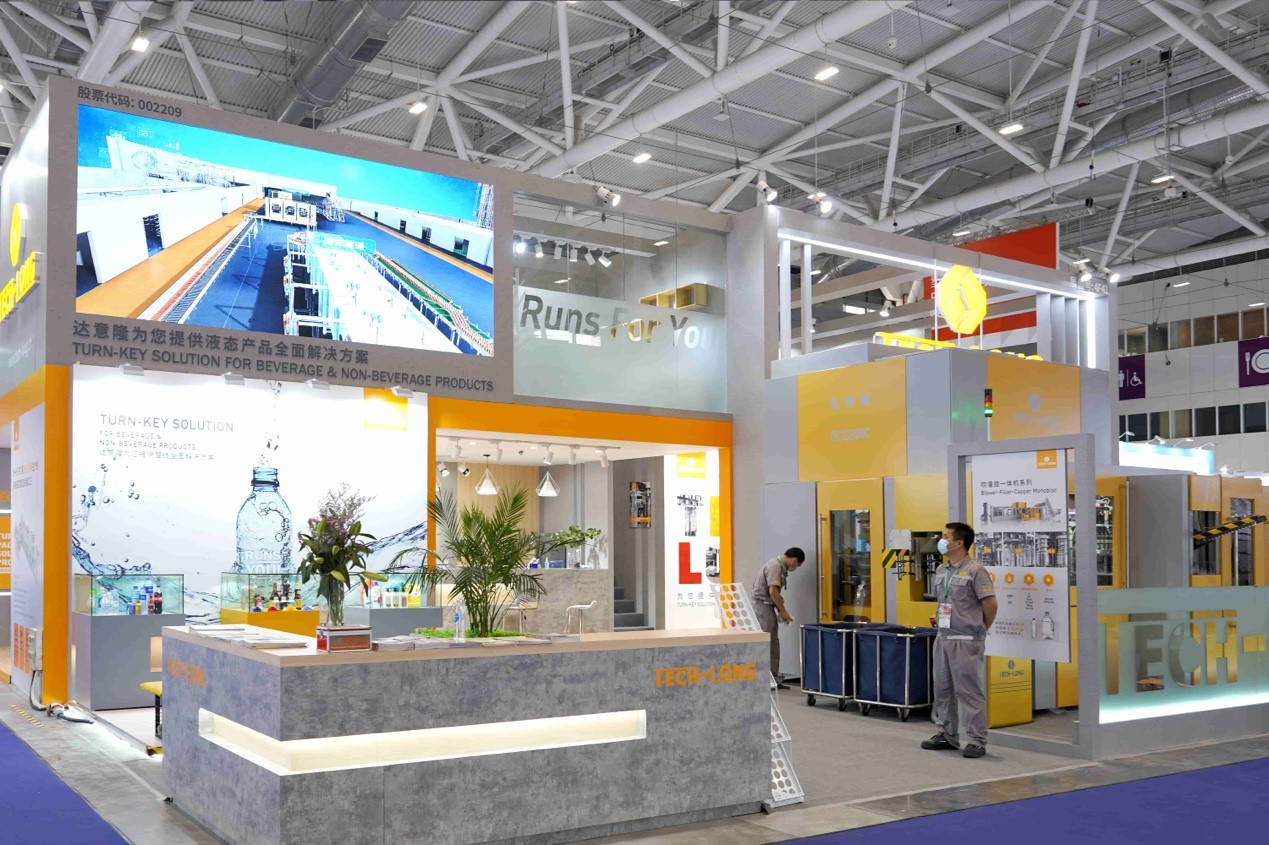 CHINAPLAS is the largest rubber and plastic exhibition in Asia, gathering large numbers of benchmarking enterprises at home and abroad in the relevant field. It is a strong lineup with an exhibition area of 350000 square meters. This is not only the first show of CHINAPLAS in Shenzhen International Exhibition Center but also the first exhibition in 2021 of Tech-Long.
Tech-Long makes its debut on an unprecedented scale, fully demonstrates the latest technology and innovation achievements in professional fields such as beverage packaging solutions, and lead the new trend of blowing and bottle filling machines with a brand-new attitude. Environmental protection and health have become the most popular words not only in the food and beverage industry but also among consumers. Compared with other packaging materials, PET bottles have advantages of good transparency, lightweight, low cost, strong plasticity, and recyclability, growing dramatically in the field of food and beverage.
The high-speed rotating blowing modeling machine of Tech-Long presented at the international plastics and rubber trade fair is designed for PET bottles. The intelligent design, simple structure, and high production efficiency contribute bottle blowing machine being the spotlight in the exhibition. It is one of the best solutions for PET bottle production and packaging in beverage, milk, dairy products, edible oil, cosmetics, detergents, medicine, and other industries.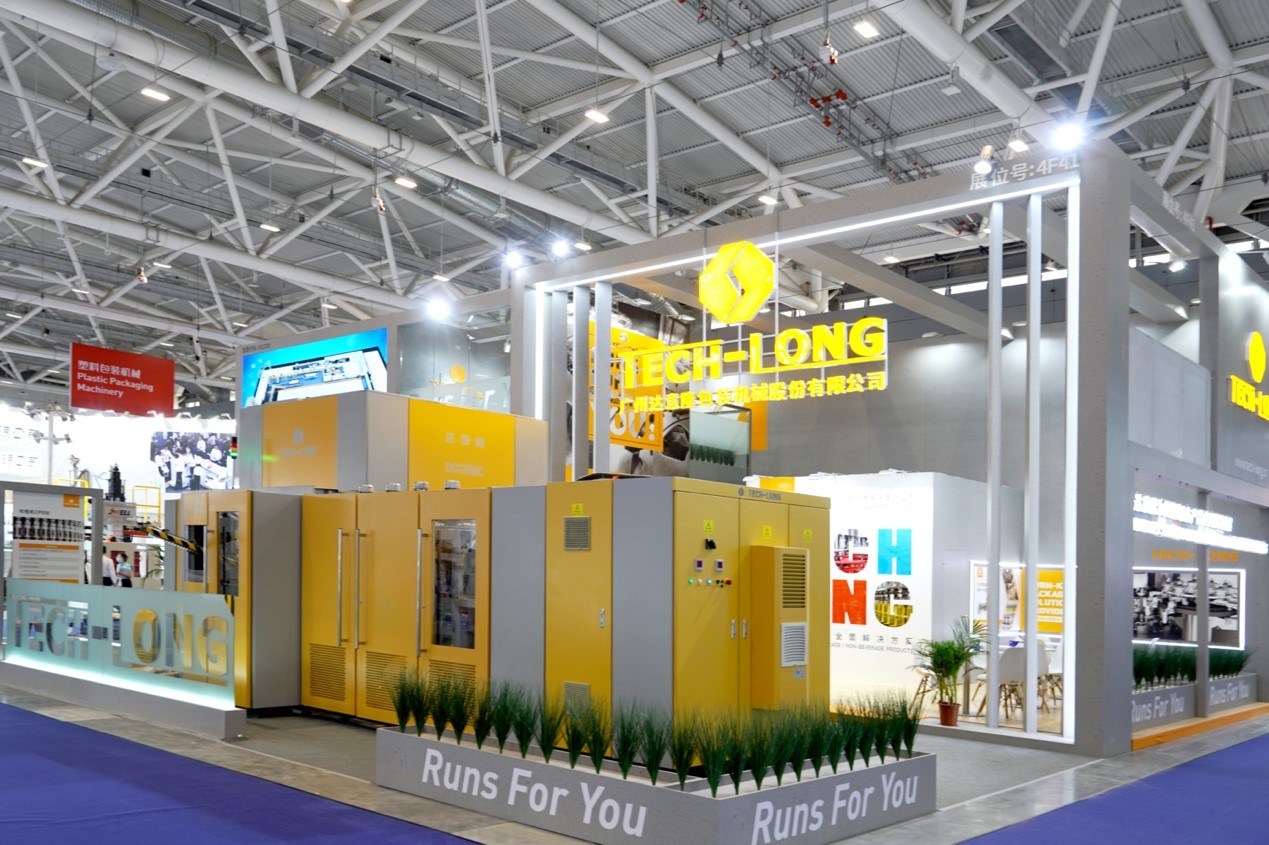 Tech-Long blowing machine possesses the following performance advantages:
Less energy consumption and 40% to 55% reduction of high-pressure gas consumption without low-pressure gas source equipped.
Tech-Long blowing machine has a perfect heating system to reduce the heating energy consumption by 10% – 15%
The stable and reliable performance guarantees a high-efficient bottle blowing stability.
The noise can be reduced to 83 dB from 92dB during the operation of the machine.
With servo stretching and mechanical sealing technology, high sanitation and no intermediate pollution can be achieved by Tech-Long blowing machines.
At the event, the exhibition booths of Tech-Long have ushered in many new and old clients and partners. Facing such enthusiastic clients, our personnel prepared a leisure area with drinks and desserts for clients and patiently interpreted the blowing machine working principle to the guests to show the professionalism of Tech-Long. Through the international plastics and rubber trade fair, Tech-Long delivered a deeper understanding of the beverage packaging solution to the guests and made a significant improvement in the brand, which is what we pursue at the fair.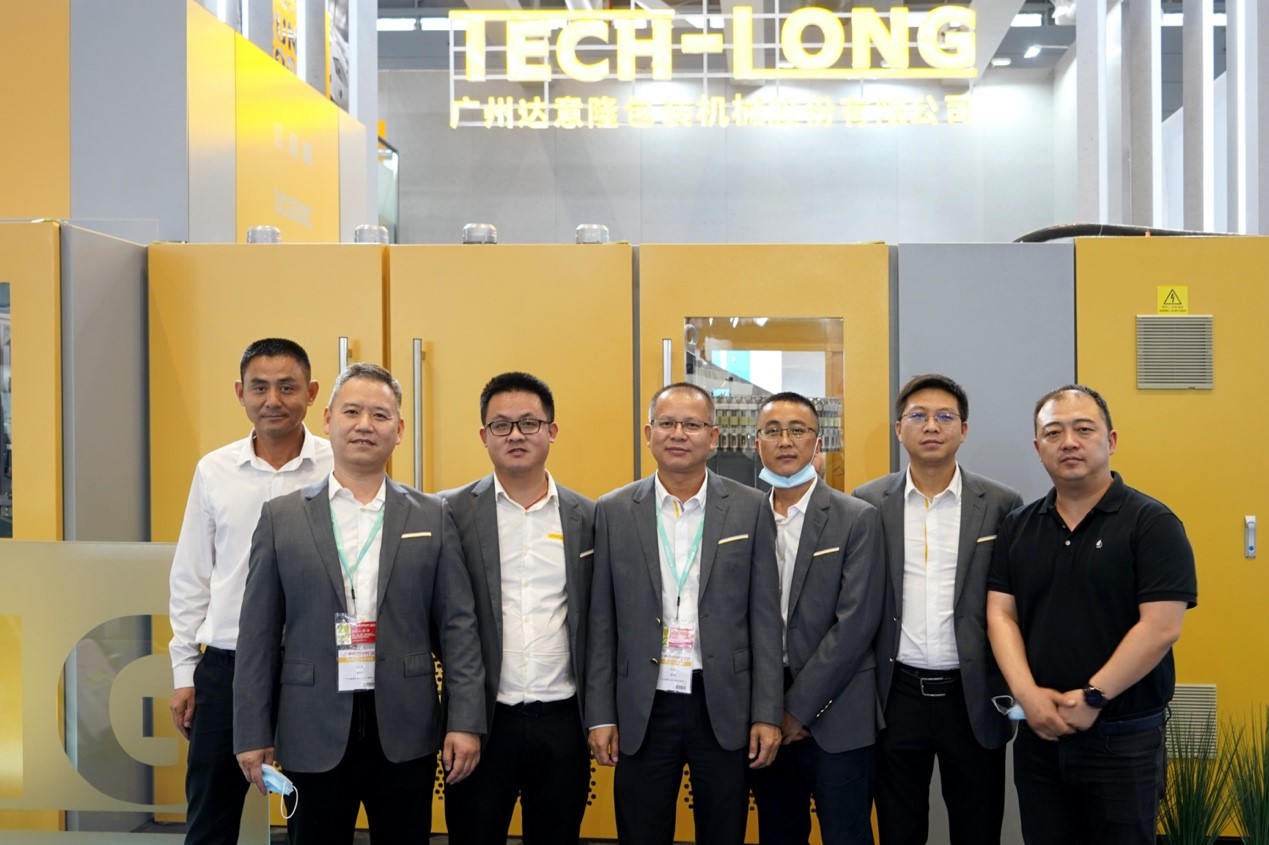 Guangzhou Tech-Long Packaging Machinery Co., Ltd. has always been devoted to the development and manufacture of liquid product packaging equipment. It also provides one-stop service and technical solutions for enterprises. Although Tech-Long has occupied a pivotal position in the field of liquid packaging equipment, it still maintains the steady development and research on innovation.
Keeping abreast of the development of the industry, Tech-Long will continue to optimize the management system, accelerate the brand-building process, and create more high-quality blowing modeling machines and bottle filling machines for clients. Tech-Long also welcomes the opportunity to establish long-term partnerships with buyers from all over the world.