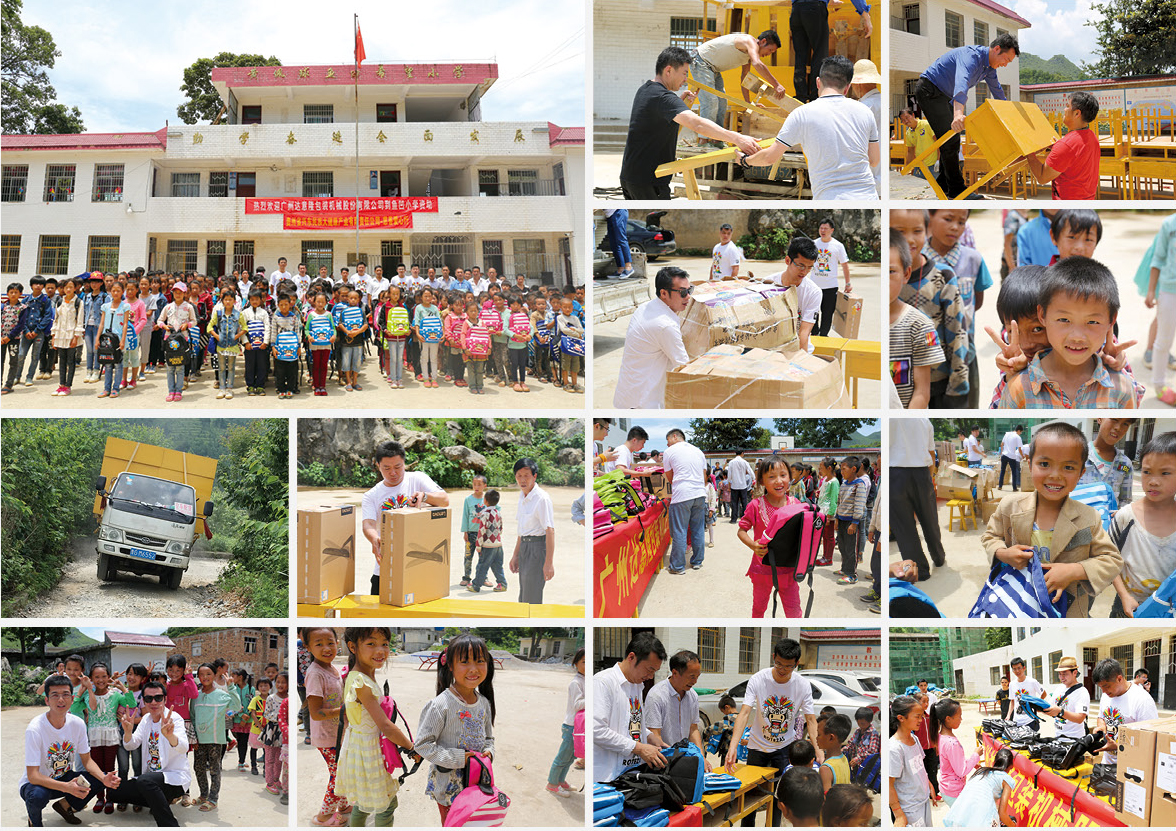 We have love, we care our "future". on the road of progress, Tech-long keeps focusing on the children in poor areas and encourgae them to bravely seek their dream.
In Yu'ao Village, Benzhai Town, Zhenning County, Anshun City, Guizhou Province, an impoverished and isolated mountain area, there are only 12 teachers, who are responsible for teaching 274 students, among whom 171 are left-behind children. Only by hard working can these children leave this underprivileged area and pursue their dreams.
Tech-Long Charity Found, led by Mr. Zhang Chongming, Operational Director of Tech-Long, provides financial aid to two to four impoverished primary schools every year. On July 9, the first stop of the 2016 charity trip, the team members made an arduous journey to Huang Peiqiu Hope Primary School located in Yu'ao Village, Benzhai Town, Zhenning County, Anshun City, Guizhou Province and carried out a four-day charity event. Driving on the bumpy mountain road, each team member experienced how life was for the kids in remote mountain areas. Every day, they get up at 6 am and walk over 10 km to school despite scorching sun or freezing cold. They persevere in their study even without the accompanying of their parents.
The team asked several workers to do an all-round renovation on Huang Peiqiu Yu'ao Hope Primary School, which has mottled walls, worn-out tables and desks, shabby windows and doors and pitted blackboards. In addition to bring students schoolbags, stationary, computers and iron-shelf beds, the team offers them a special gift—books. The team members encourage students to forge ahead and thrive on the belief that knowledge can change one's fate. Looking into their eyes, which are filled with innocence and anticipation, the team members feel like all their hardships and efforts are paid off. Love is not just about giving; instead, it is spiritual inheritance.