It was a sunny summer day. The luxuriant trees shielded the scorching heat. Led by Mr. Zhang Chongming, Tech-Long's care action team finally arrived in Yongzhou, Hunan Province after an eight-hour drive to send summer gifts for the kids at Yao Township Wenming Elementary School, Henglin, Dao County and Yongjia Elementary School, Longbo Town, Shuangpai County.

Donations Before launching the educational aid action, Tech-Long personnel have carefully selected the recipient schools and paid a field visit. The shaky desks and chairs and exfoliating walls strike a sharp contrast with the kids' sound of reading, and intuitively reflect the harsh learning environment. Therefore, we are eager to improve their learning conditions and create a better learning environment for the knowledge-thirsty kids. Before Repair vs After Repair
After in-depth communication with the school principals, we had a detailed understanding of the two schools and students for better and more comprehensive donation. After that, Tech-Long personnel immediately took action. The schools were repaired, and new desks, chairs, schoolbags, stationery and teaching aids were donated to the students and teachers as caring efforts of social enterprises.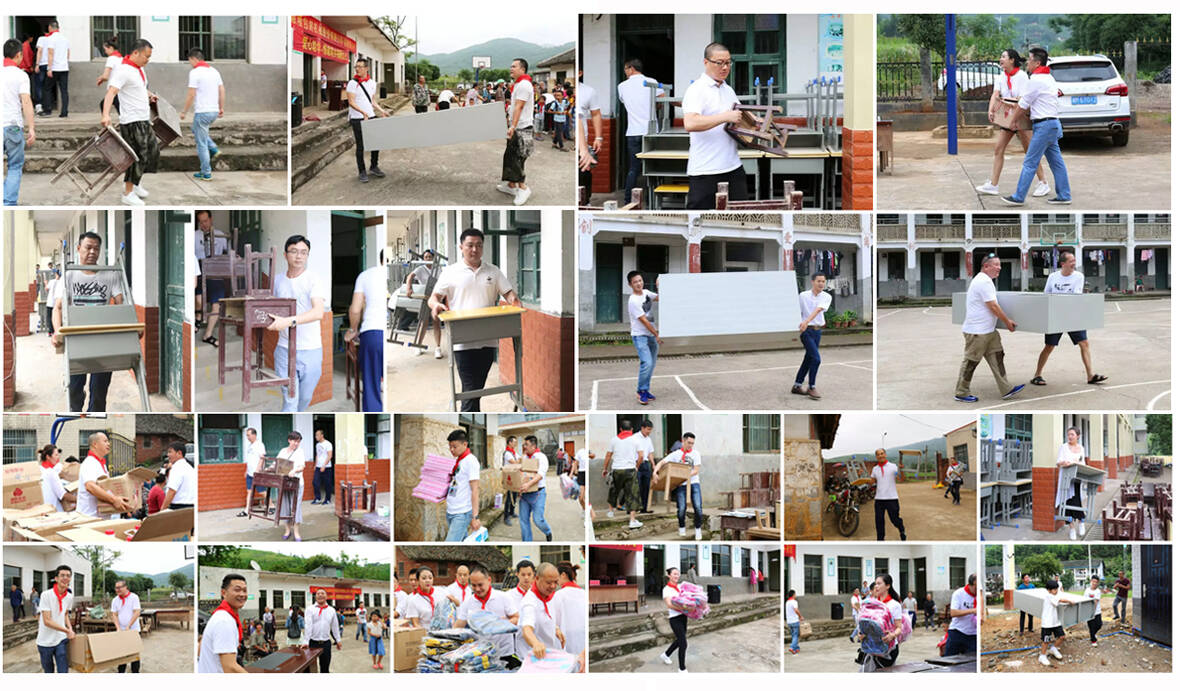 Never casting aside its social responsibility in its value creation, Tech-Long has been continuously attaching importance to and supporting the development of schools and students in remote areas. Donation will be made to the two schools every year to improve teaching conditions and school infrastructure.

Tech-Long has always been giving back to the community and contributing to the flourishing future of the country. We also hope that more people and enterprises can be inspired and join our efforts to make greater contributions to China's educational undertaking.