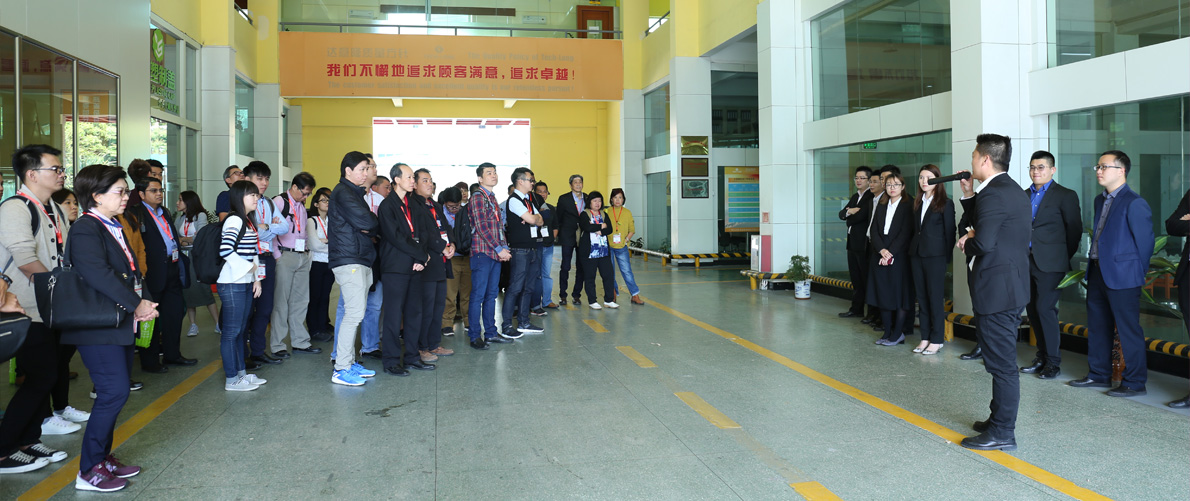 On March 10, the 25th China International Packaging Industry Exhibition (Sino-Pack 2018) themed with Intelligent Packaging, Opening up a New Future, was opened at the Guangzhou-based China Import and Export Fair Complex (Section A).
On the afternoon of March 11, the overseas delegation of Sino-Pack composed of key chambers of commerce from Malaysia and Indonesia paid a visit to Tech-Long, and was warmly received by our leaders and staff members.
In the company of international salesmen, the delegation toured around Tech-Long's Test Center, Machining Center, Bottle Blowing and Filling Workshops, Packaging, Labeling and Industrial Automation Workshops. They gained a detailed understanding of our achievements and experience in liquid product packaging and industrial automation.
Furthermore, we organized a presentation themed with Intelligent Packaging to demonstrate the development overview, equipment innovation history and business model innovation of Tech-Long as well as our capability to provide whole industry chain service and intelligent plant construction service. All delegation members expressed their high expectations on the future development of Tech-Long.
This exchange has been fruitful for both parties. It is hoped that further cooperation can be unfolded to realize mutually-beneficial win-win and create greater value for corporate development.