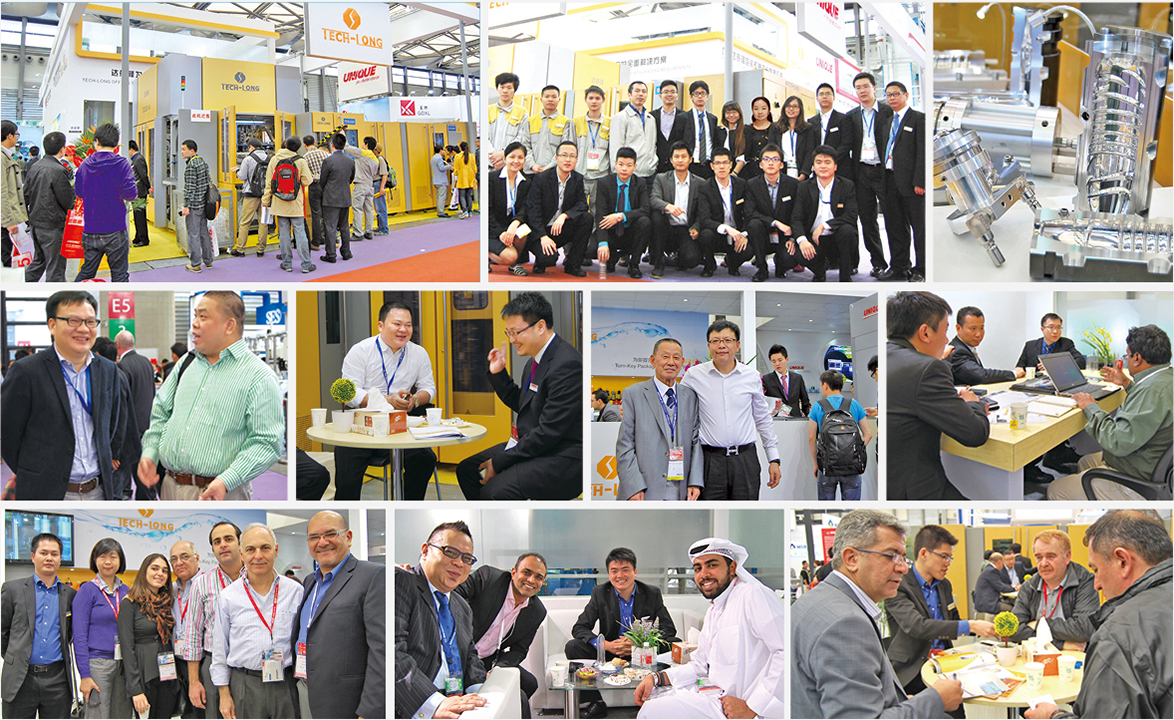 On April 23-26, 2014, No.1 in Asia, No. 2 in the world, the 28th International Exhibition on Plastics and Rubber Industries held in Shanghai(short name is CHINAPLAS 2014) again. In this year, the scale of CHINAPLAS went into new stage.
According to the statistics of the host, total 130,370 local and overseas visitors flocked to CHINAPLAS 2014 during 4-days show. Comparing with 2013, this figure increased by 14.26%, which is a new record since its first period in 1983. Total visitors from domestic were 93,528, increased by 12.24%. The visitors from overseas increased by 19.73%, total 36,841, occupied 28.26% of the total visitors. They were from 143 countries and areas, such as Hong Kong, India, Indonesia, Iran, Japan, Korea, Malaysia, Taiwan, Thailand, and Russia. The increase of the oversea visitors means the recovery of China exporting. Most of the visitors expressed their hope to see the new characters of the equipment and materials and seek for best solutions.
Close to the requirements of customers, complete line deduction the whole life of products
As the leading enterprise of liquid packaging, Tech-Long always focuses on the theme of customized and value added service. In CHINAPLAS 2014, Tech-Long prepared well, from the actual requirement of customer, together with Guangzhou Unique presented the process from injection to blow bottles. It shown the high efficiency and stable of Tech-Long equipment, won the high praise of international customers and agents. During the show, Tech-Long also exhibited its PET molds products, which shown the flexibility and liquidity of Tech-Long products in their lifetime. As for Tech-Long, complete line solution is not only providing equipment, but also providing service to get more value for customer through the service close to customers, feasible products solution, excellent products technology and perfect project service.
Interaction between each other, Winning success with cooperation
The design of this exhibition brought in the concept of "Interaction between each other, Winning success with cooperation", which masterly combined Tech-Long and Guangzhou Unique. The Grey and Yellow of Tech-Long with the meaning of glory and the Black and Red of Unique supplements each other with originality of designer's own attracted lots of visitors to stop in the booth. Sharp-cut color was not only a visual impact to visitors, which was the confidence and lofty sentiments of Tech-Long. The joint exhibition of two giants in two fields is a reflection of Tech-Long leading advantages, what is more, is a promise of these two companies to take responsibility and inherit brand. We believe the structure of worldwide packaging machinery will be more splendid in future.