The process of water treatment system is decided by raw water quality and purpose water to be used. Basically,there are three different stages for water treatment, which are pre-treatment, deep treatment, and terminal treatment.
Pre-treatment: multi-media filter, carbon filter, softener, filter to remove iron and manganese, filter to remove fluorine, ultra filter, micro filter etc
Deep treatment: applying membrane or ion exchanging to do treatmentTerminal treatment: ozone, UV, polisher, EDI or CDI etc.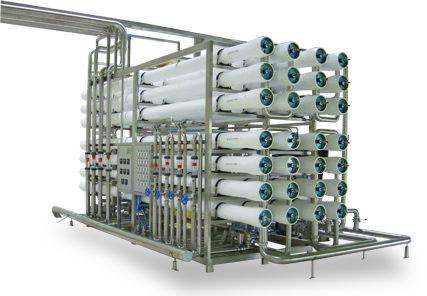 | | | |
| --- | --- | --- |
| |   | Beverage and food industrial water, drinking purified water, mineral water, spring water, bear, wine, medical water etc. |
| |   | Salt water and sea water desalting |
| |   | Rinsing water for electronic parts, integrated circuit, silicon wafer, screen etc. |
| |   | Electrical/chemical boiler water making up, boilers water making up for energy plant or mine |
| | | |
| --- | --- | --- |
| |   | Daily chemical water, medical water and other sterile water |
| |   | Waste water and normal water recycle-recycle the useful matters in industrial water |
| |   | Direct drinking water |
| |   | 00 |